Come for flu vaccination
The flu season is approaching, therefore we would like to inform you about the possibility of flu vaccination at ATODA Medical.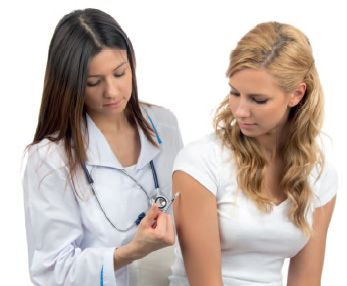 850 000 – 1 200 000 cases of the flu are reported annually in the Czech Republic, but the actual incidence is even higher. Influenza is not a common illness, it will require about 2,000 human lives a year. The vaccine is most strongly recommended for people with chronic illnesses and those aged 65 years or older. It is also recommended to pregnant women and women planning pregnancies during the flu season, for obese people and smokers.
Do not be afraid of a disease that you can easily prevent!
For this season, ATODA Medical doctors recommend the latest Vaxigrip Tetra vaccine, which is more effective and more gentle.
Available is also a standard Infl uvac vaccine.
The price of the Influvac vaccine (incl. the application) - 300,- CZK
The price of the Vaxigrip Tetra vaccine (incl. the application) - 400,- CZK
Vaccination against influenza is a highly effective prevention against this infectious disease!
Make your appointment for vaccinations without hesitation, we are looking forward to your visit.
Book an appointment


+420 277 003 100

MONDAY - FRIDAY 8:00 - 19:00