How to get rid of acne?
This chronic skin disease may have a variety of other designations. Words such as pimples or teenage spots are used. They usually appear during puberty, which is not always the rule. People can be troubled at any age, and acne in adulthood or pregnancy is no exception.
Acne scars will be removed painlessly
Where do pimples occur? Most often on the face, cheeks, forehead, neck and chin. However, there are also other places of pimple formation where acne scars can emerge. The presence of acne on the back, bottom or in the hair is no exception either.
How to get rid of acne? Come to our consulting centre
The basic method is using various products which aim to suppress the formation of bacteria and other substances when being applied locally. There are many products on the market nowadays. Modern methods of treatment include the use of lasers, demodex or phototherapeutic treatment. There are many ways to get rid of acne. Therefore, we recommend talking to our specialists who always choose the optimal solution.
Many patients may have problems with small scars which have remained after the pimples in the past. If you are only looking for acne scar removal, it is again our clinic where we will perform everything without pain. Not only can we advise you on how to get rid of acne scars, but we can put all the recommendations into practice right away. Get your perfect skin back.
Acne treatment depends on the type
This is also the reason why a doctor appointment should be a priority because each type of acne must be treated differently. Book in person, by phone or by email. After the initial examination, you will find out if you have subcutaneous acne or the so-called cystic or hormonal one. Accordingly, the most appropriate acne treatment is chosen. Our experts can also help you with the consequences acne may have. They help eliminate small scars and ensure the perfect beauty of your skin again.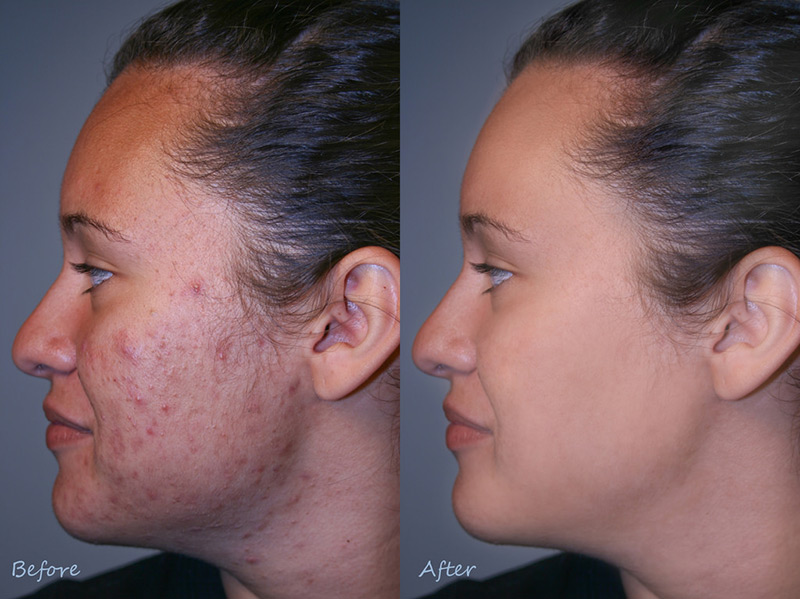 Book an appointment


+420 277 003 100

MONDAY - FRIDAY 8:00 - 19:00